"But you will receive power when the Holy Spirit has come upon you, and you will be my witnesses in Jerusalem and in all Judea and Samaria, and to the end of the earth." Acts 1:8
As we grow in three-stream living, through the encouragement of the Scriptures, Sacraments and Spirit we become increasingly motivated to serve others and help them know the God of grace of love.
The following items encourage us along the paths of evangelism and outreach.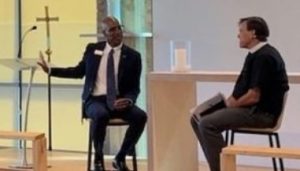 Certain causes or issues will flare up for a time, causing us all get all excited. Many of us get onboard, only to jump into the next concern that catches our attention. But there are other issues that deserve our engagement for the long haul. To stay the course, we have to be focused and intentional.