Spirit: the Holy Spirit of God living in us though daily grace.
"

When the Spirit of truth comes, he will guide you into all the truth, for he will not speak on his own authority, but whatever he hears he will speak, and he will declare to you the things that are to come.

He will glorify me, for he will take what is mine and declare it to you." John 16:13,14
+Philip Jones, Lead Bishop of the Anglican Mission in America (AMiA) shares why the Spirit is an essential part of three-stream living.
Below the video are more resources related to the Spirit.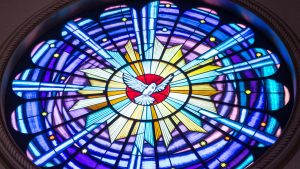 Bishop Philip Jones sets the stage for the observance of Pentecost (the birth of the Church) and shares how AMiA continues the ministry of church planting.