"Therefore, we are ambassadors for Christ, God making his appeal through us. We implore you on behalf of Christ, be reconciled to God." 2 Corinthians 5:20
Alpha is a series of sessions exploring the Christian faith, typically run over eleven weeks. Each talk looks at a different question around faith and is designed to create conversation.
To find out more visit alphausa.org.
More resources below the video.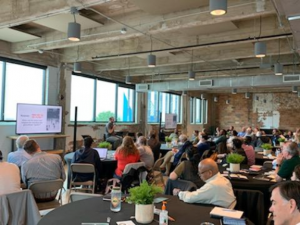 Dustin+ Messer (All Saints Dallas) and David+ Larlee (St. Bartholomew) discuss reasons why the Alpha program is a helpful tool for churches.