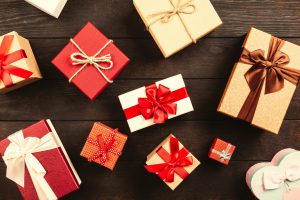 Soon after I joined the staff of Grace Northridge as a volunteer in 2012, I was delighted to experience a team-building retreat led by the Rev. Terry Walling. Though there was discussion about many things, I remember best the way that Terry had each of us take the CliftonStrengthsFinder test. He then proceeded to instruct us as to how we might forge ourselves into a strong gospel ministry team. Terry was clear that our "strengths," or gifts, are God-given and are most effective when combined with those of others in a manner that is both complementary and collaborative.
This is exactly what St. Paul is talking about when he exhorts us to work together as members of the Body of Christ:
"For as in one body we have many members, and the members do not all have the same function, so we, though many, are one body in Christ, and individually members one of another. Having gifts that differ according to the grace given to us, let us use them." (Romans 12:4-6a ESV)
In fact the apostle recognizes that as fallen humans we are inclined to think of our gifts as reasons to lord it over one another, forgetting that they are indeed gifts from God intended for his purposes and not ours. Paul puts it this way:
"For by the grace given to me I say to everyone among you not to think of himself more highly than he ought to think, but to think with sober judgment, each according to the measure of faith that God has assigned." (Romans 12:3 ESV)
Indeed, we are STEWARDS of these precious and powerful gifts. We are required to use them not for our own benefit but for the glory of God and the benefit of his people:
"Having gifts that differ according to the grace given to us, let us use them: if prophecy, in proportion to our faith; if service, in our serving; the one who teaches, in his teaching; [the one who exhorts, in his exhortation; the one who contributes, in generosity; the one who leads, with zeal; the one who does acts of mercy, with cheerfulness." (Romans 12:6-8 ESV)
All of these examples involve giving away what God has given to us out of his abundance of kindness and favor. We have neither earned nor do we deserve these gifts. I also believe that the Holy Spirit enables us to overcome our pride and personal ambition to form effective ministry teams. This too is a gift from God. And when we work together as his Body, we have a powerful effect on the world around us.
But the question is: How? How do we receive the abundance of these gifts and the capacity to exercise them as a team? Sometimes the saying of St. James rings true:
"You do not have, because you do not ask." (James 4:2)
James is speaking of material things, but this applies to spiritual gifts as well. Thus Jesus tells us as disciples:
"And I tell you, ask, and it will be given to you; seek, and you will find; knock, and it will be opened to you. For everyone who asks receives, and the one who seeks finds, and to the one who knocks it will be opened. What father among you, if his son asks for a fish, will instead of a fish give him a serpent; or if he asks for an egg, will give him a scorpion? If you then, who are evil, know how to give good gifts to your children, how much more will the heavenly Father give the Holy Spirit to those who ask him!" (Luke 11:9-13 ESV)
Out of our relationship with Jesus as redeemer and leader in gospel service, we discover the abundance of God's gifts and the ability to share them for the advancement of his Kingdom.

The Right Reverend A. M. "Sandy" Greene was ordained a bishop in the Province of Rwanda for The Anglican Mission in June of 2001. He has served in various clergy roles at St. Andrew's By-the-Sea Episcopal Church, Destin, Florida and Christ Episcopal Church, Denver, Colorado. +Sandy has also ministered as an overseer and continues in the role of pastoral Bishop in The Anglican Mission, assisting local churches and their leaders. He is currently the interim pastor of Grace Northridge Church in San Antonio, Texas. +Sandy is a graduate of Yale University (AB 1968) and the General Theological Seminary, New York, New York (MDiv. 1971). He has received a lifetime of "post-graduate" training in ministry and congregational leadership from other clergy and the lay leaders with whom he has served. He and his wife Georgeanna ("Gigi") have celebrated more than 50 years of marriage. They have four sons, three daughters-in-law and five grandchildren. His passion in the ministry has been the raising up and mentoring of clergy and lay leaders. During 49 years of ordained ministry he has encouraged and mentored a number of those whom God has called to ministry.