TLC Podcast – Anglican Theology
Rev. Allen Hughes discusses Anglican Theology with Rev. Jason Radcliff.  They cover understanding the gospel through the Anglican tradition, how it's lived out and why it's important.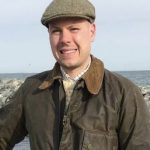 Jason+ Radcliff is Head of School at Augustine Classical Academy in Upstate New York. He is the author of "Thomas F. Torrance and the Church Fathers" (2014), "Thomas F. Torrance and the Orthodox-Reformed Dialogue" (2018) and (with Canon Bruce Griffith) "Grace and Incarnation: The Oxford Movement's Shaping of the Character of Modern Anglicanism" (2020), all published by Wipf & Stock, as well as of numerous essays and articles.