From The Lead Bishop: Spiritual Formation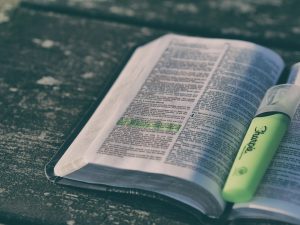 What is spiritual formation and what does it really mean?
Spiritual formation is growing to be like Jesus and it is something you do intentionally. It does not just happen. You have to want it.
There are many ways to do that, but two simple ones are:
— Set aside time to spend with him each day; five minutes or an hour–that's up to you. Maybe start with five minutes and see where he takes you.
— Read your Bible. The Book of Common Prayer's lectionary is an excellent way to read and absorb God's Word daily.
Jesus, as Dallas Willard has said, "does not call us to do what he did, but to be as he was, permeated with love. Then the doing of what he did and said becomes the natural expression of who we are in him."
I did a vlog with one of our All Saints Dallas parishioners, Parker Smith, on spiritual formation. CLICK HERE to watch. Parker mentions Domestic Monastery, by Ronald Rolheiser, To learn more about it, click here.
In this world crisis time with so many challenging and real issues pounding us in the face, it is a good time to stop and remember who our hope is in. We can take time to be intentional to learn to "be as he was, permeated with love" … to be spiritually transformed, reformed, formed.
God bless you
+Philip Jones

+Philip Jones is the Lead Bishop of the Anglican Mission in America and also serves as Rector of All Saints Dallas. Philip was born and raised in Dallas. He practiced law in Waco, Texas for seven years before he was called to the ministry. He has led churches in Marshall and El Paso, Texas and St. Andrew's Church in Little Rock, Arkansas. His wife, Claudia Clinton Jones, is from Burnet, Texas. They have seven children and thirteen grandchildren.