The Advent Adventure
November 28, 2022 | +Philip Jones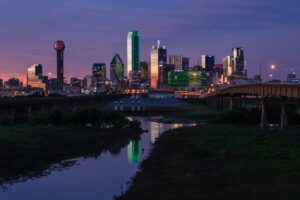 Recently, one of my daughters, who has three kids, shared with me about a surprise she is doing for her family. Without any warning she and her husband are going to wake up the kids and whisk them off to a three-day vacation at a popular attraction for families. No warning, no preparation, no clue. Yet, an exciting adventure.
Advent is different—yet similar—to this. There is warning, lots of warning, in the Bible. In the readings for the first Sunday of Advent (Matthew 24.37-44) we hear Jesus tell the disciples that the second coming of Jesus will be like in the days of Noah. For that, there was no warning to the people's of the earth regarding the exact timing of the rains. They did not know until the flood came and carried them all away.
"Therefore, stay awake! Be prepared for an hour you do not expect." 
So, like the surprise my daughter had for her children, there is no warning when it will happen. But Jesus says, "be prepared. Always." And, like my daughter's situation, there is an adventure of a lifetime awaiting us. In this case, eternal life.
That's why I like Advent. While waiting to celebrate His first coming we are reminded He is coming back. We don't know when. The time is always ripe. The adventure is always almost ready to begin.
In our Anglican tradition, there is a more somber, sober approach to the Christmas season. It is so counter cultural. No carols yet. No baby Jesus yet. Why? Because our hearts are not ready. We need four weeks of hearing from Jesus about the second coming, John the Baptist about repentance and finally about Mary and Joseph. We need self examination. We need to reflect, contemplate. We need God's help and the Holy Spirit to prepare our hearts.
Time goes through the church and the church says to not get so caught up in past celebrations that we forget what's coming next. Either our death or His return before. No one else will tell you this. All advertisements are meant for you to spend your life on this world only, and spend lots. The church says "don't." Only Jesus has the words of eternal life.
Have you committed or recommitted your life to Jesus? Asked forgiveness? Activated the gifts of the Spirit in your life? It's time. Now.

+Philip Jones is the Lead Bishop of the Anglican Mission in America and also serves as Rector of All Saints Dallas. Philip was born and raised in Dallas. He practiced law in Waco, Texas for seven years before he was called to the ministry. He has led churches in Marshall and El Paso, Texas and St. Andrew's Church in Little Rock, Arkansas. His wife, Claudia Clinton Jones, is from Burnet, Texas. They have seven children and thirteen grandchildren.