"But you will receive power when the Holy Spirit has come upon you, and you will be my witnesses in Jerusalem and in all Judea and Samaria, and to the end of the earth."

Acts 1:8
Novo is a ministry that works creatively to multiply gospel movements around the globe. Their leaders go, serve, equip, mobilize, and collaborate with others until the good news of Jesus is heard by everyone.
One part of the Novo ministry is their Spiritual Authority Co-horts. This a 7-month experiential prayer training that allows followers of Jesus to fully discover their identity as sons and daughters of the King and, through specific prayer tools, experiment with those tools in a safe environment to gain confidence and step into the spiritual authority that has been delegated to us in the name of Jesus.
In this video, Mark Thrash, Director of Resource Development and Strategic Initiatives for Novo Ministries, explains the whys and hows of  Spiritual Authority Cohorts.
Below the video are more resources.
Novo Cohort Training covers these topics:
Spiritual Inheritance
What is Spiritual Authority?
Declarative Prayer and Blessing
Hearing God as the Basis for Spiritual Authority
Inner Healing as a Key Component to Exercising Spiritual Authority
Physical Healing and the In-breaking of the Kingdom
Operating as a Royal Priest in the Royal Priesthood
Reclaiming Territory and the Reality of the Supernatural
What's Next? Spiritual Authority for the Sake of our Cities
To learn more, click here. Also see items below.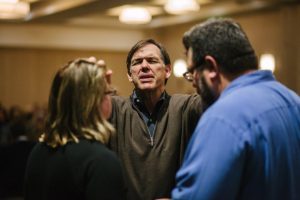 "It is so important that all believers understand these basic principles of prayer and spiritual authority. No matter how long or short of a time we have walked with Christ, these foundational truths need to be re-appropriated and reapplied often." +Philip Jones